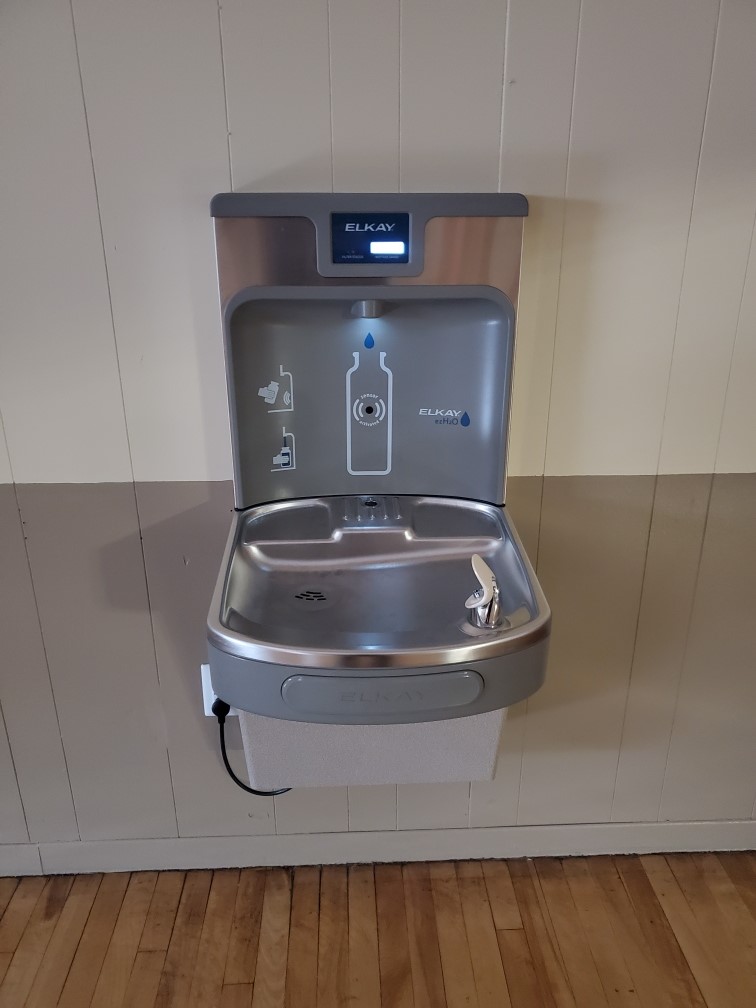 The Municipality of Dysart et al is pleased to announce the installation of five water refill stations. These water stations were made possible with funding from an Active People Ontario Trillium Foundation grant.
The water refill stations can be found at:
Haliburton Highlands Museum, 66 Museum Road - Whether you are heading out in Glebe Park for a hike, mountain bike adventure or a game of baseball, fill your water bottle at the refill station located in front of the museum
West Guilford Community Centre, 1061 Kennisis Lake Road - located on the west side of the building. Stay and play longer. Fill your water bottle while you enjoy all of the amenities West Guilford Community Centre has to offer.
Dysart Municipal Offices, 135 Maple Avenue - located on the east side of the building, near the skate park.
A.J. LaRue Community Centre, auditorium, 728 Mountain Street - This indoor water refill station is located in the auditorium.
Dysart Branch of the Haliburton County Public Library, 78 Maple Avenue - Fill your water bottle and then venture out for activity in Head Lake Park. You can borrow equipment from the library to participate in Disc Golf, tennis, basketball, pickle ball and much more.
By providing access to fresh drinking water, the Municipality hopes that more people will spend more time engaging in physical activity and potentially increase the intensity of their exercise.
Subscribe to this Page