By recycling household packaging and papers, appliances and scrap metal, electronics, household hazardous waste, sharps and medications, textiles and clothing, and tires, you help protect the environment and extend the lifespans of our landfills.
Download our Waste Sorting Guide.
Household Packaging and Papers (Blue Box)
Recycling can be dropped off at the Haliburton, Harcourt, Kennisis Lake, West Bay and West Guilford Landfills. Recycling MUST be separated into Containers and Papers.
Recycling for Containers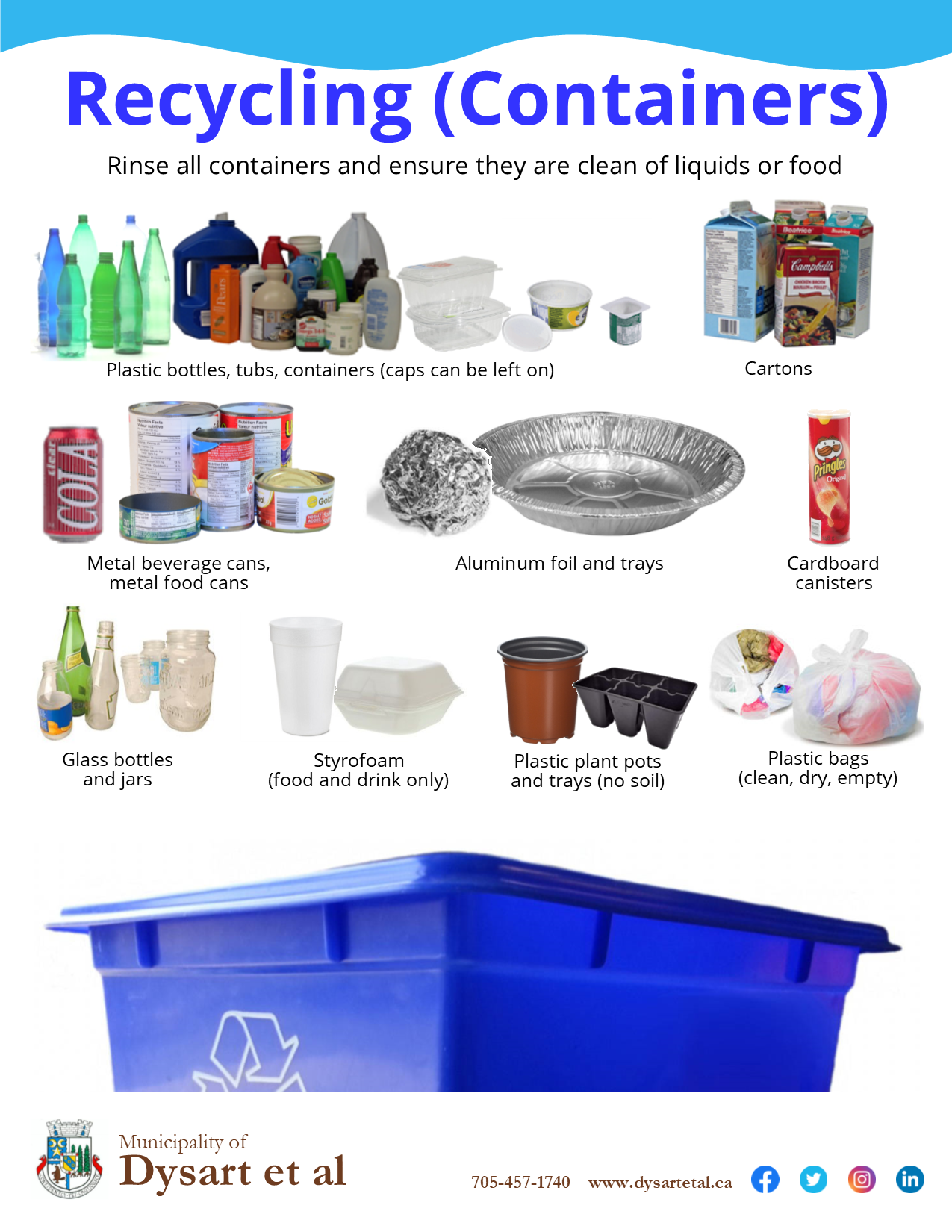 Rinse all containers and ensure they are clean of liquids or food
Food and beverage cartons
Plastic bottles, tubs, containers (caps can be left on)
Plastic plant pots and trays (no soil)
Glass bottles and jars
Metal beverage cans, metal food cans
Aluminum foil and trays
Cardboard canisters
Styrofoam (food and drink only)
Plastic shopping bags (clean, dry, empty)
Download our Recycling for Containers poster. Print and hang throughout your house!
Recycling for Papers
Boxboard
Newspapers
Magazines and catalogues
Paper (office, mixed, writing)
Envelopes (including ones with windows)
Corrugated cardboard (flatten)
Paper beverage cups (lids go in Recycling for Containers)
Brown paper bags
Paper egg cartons, paper take-out trays
Toilet paper rolls, paper towel rolls
Download our Recycling for Papers poster. Print and hang throughout your house!
Subscribe to this Page