Explore on foot
Hiking is a great way to get out and explore your surroundings while enjoying nature's beauty. Within the Municipality of Dysart et al there are public trails, private trails (which require passes) and a trail which crosses in to Algonquin Provincial Park.
Visit the County of Haliburton's trail page to learn about hiking opportunities throughout the area.
Public Trails
Private Trails
High Falls - Algonquin Provincial Park
The High Falls hiking trail is located in the southern section of Algonquin Park. The parking lot is located off of Elephant Lake Road in Harcourt. Day use permits can be purchased at Pine Grove Point Campground Inc. (4445 Elephant Lake Road, Harcourt).
The trail is a 1.9 km linear trail.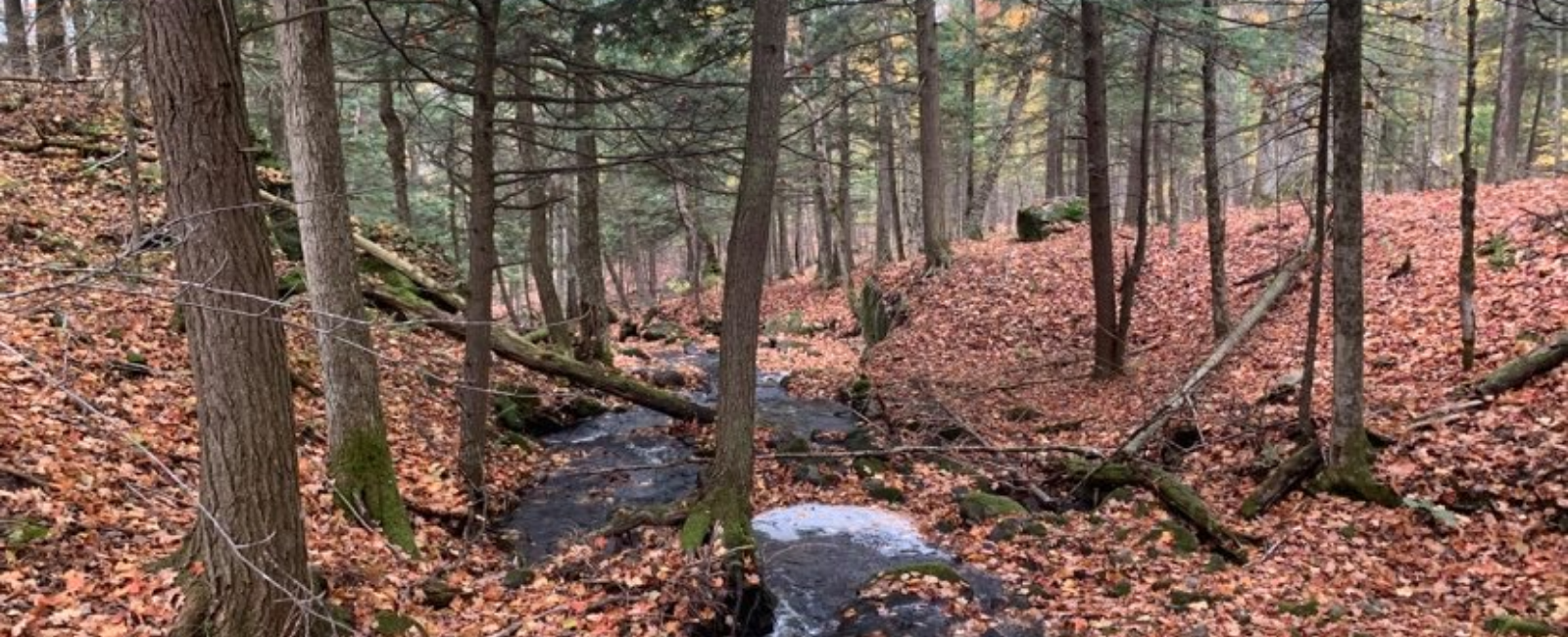 Barnum Creek Nature Reserve
This beautiful 500 acre property was donated to the Haliburton Highlands Land Trust in 2018 and is a public hiking trail less than 5km from Haliburton Village.
Subscribe to this Page