The Municipal Law Enforcement Officer has a variety of responsibilities including the enforcement of Parking Control, Canine Control, Lottery Licenses, Noise Complaints, Property Standards, and Sign By-Law. Other By-Laws which impose regulations on the general public are also enforced.
By-Law Enforcement News
Parking Meters
The use of paid parking meters in the Village of Haliburton resumes on Monday, April 17, 2023. These parking meters help fund Dysart's operating costs.
To help ease everyone back into using the paid parking meters, there will be a one-week "grace period" where warnings will be issued instead of parking tickets. Starting April 24, 2023, parking tickets will be issued for vehicles parked at unpaid parking meters.
If you don't want to use a paid parking meter, consider parking at one of the free municipal parking lots on Highland Street, York Street, or Maple Avenue.
Snowmobile Parking
Dysart et al has now created 2 specific parking locations for people towing a trailer for their snowmobiles. These lots can be found at the following locations:
-13668 Hwy 118 (across from Harmony Rd.)
-1114 Harcourt Rd. in Harcourt.
We welcome everyone towing a trailer to use these locations for parking the truck and trailers.
Note: There is No truck and trailer parking in the Head Lake Park parking lot
New! Pay at parking meters with HotSpot mobile app
Dysart has partnered with HotSpot Parking to provide residents and visitors an alternate means of paying for parking while in the downtown core of the Village of Haliburton. Download the HotSpot Parking app from the Apple App Store or Google Play Store, create an account and begin a session. Instructions to guide you in using that app are posted on the meters. Visit www.htsp.ca for more information.
Pay parking tickets online
Pay your parking ticket online with a debit card or credit card
Canine Control
The Canine Control By-Law 2020-45 regulates the keeping of Dogs in the Municipality of Dysart et al. Dog licenses are not required in Dysart anymore. This came in effect in June of 2020 when the new Canine Control By-Law was past. Some of the most frequently asked questions of the Canine Control By-Law that are asked are about the following sections:
3.1 Every person who owns or harbors a dog shall, in a sanitary manner, remove forthwith and dispose of any excrement left by such a dog anywhere within the Municipality, excluding that of the owner's property.
3.3 Every owner shall upon leaving their property, ensure the dog is properly restrained and if stipulated muzzled.
3.4 No person who owns or keeps a dog, or dogs, shall knowingly or unknowingly permit such dog, or dogs to run at large, except that nothing in this By-Law shall prevent the lawful use of a dog or dogs for hunting during legal hunting season.
All Rules and Regulations pertaining to Dogs can be found in the Canine Control By-Law.
Business Licence Application
The Municipality of Dysart et al issues licences to 3 types of businesses:
Refreshment Vehicles
Transient traders
Tourist camps and Trailer Camps
If you fall under one of these businesses, please apply for your Business Licence today.
Note: Please allow up to 72 hours for processing
Parking Control
Parking enforcement activity takes place Monday to Saturday 9 a.m. to 6 p.m. Parking is free on Sundays and Statutory Holidays.
The parking rate for the Pay and Display units and parking meters is $2.00 for a maximum of 2 hour street parking, with a minimum $0.25 purchase. The Pay and Display units along with the meters will only accept Canadian or American currency over a nickel.
There are five Pay and Display units located on Highland Street between Cedar and Maple Avenue. These units upon deposit of payment will print out a validation ticket identifying the duration of permitted time. The valid ticket must be clearly displayed on the vehicles dashboard.
The Pay and Display units, as well as metered parking, is suspended from November 11 to the second week of January during the holiday season to promote local shopping.
Download the HotSpot Parking mobile app to pay for parking at meters in the downtown core of the Village of Haliburton:
Accessible Parking:
You should be aware that there is a minimum $300.00 fine for the misuse of an accessible parking permit or a designated accessible parking space. In the Municipality of Dysart et al upon display of a valid accessible parking permit a vehicle can park in any metered space without payment for a maximum of 2 hours. This is done as a courtesy due to the limited number of accessible parking spaces available in the downtown core.
Winter Parking Restrictions:
No person shall park a vehicle on municipal maintained roadways or property including any Municipal parking lot from November 1 to April 15 between the hours of twelve (12) midnight and seven (7) a.m. This is related to by-law 2010-42, that states that: "no person shall park or stand a vehicle in such a manner as to interfere with the clearing of snow, or the sanding or maintenance of a highway." The fine associated with this offence is $200.00 and your vehicle may be towed at your own expense.
Payment of Parking Tickets:
Parking tickets can be paid online or by following the instructions on the back of your ticket. If you wish to pay by using e-transfer, please contact the By-Law Enforcement Officer for details.
Note: Please allow up to 72 hours for processing of payment.
All other Parking Control regulations can be found in By-Law 2010-42 Parking Control as amended.
Fireworks By-Law
The Municipality regulates the dates and permitted times for the setting off of Consumer Fireworks within Dysart et al. Fireworks are permitted on New Year's Eve and the weekends of Victoria Day, Canada Day, Civic Holiday and Labour Day. For further details including the permitted times, see the Fireworks By-Law 2020-54 and the Fireworks-Vendor Notice of Regulations.

NOTE: FLYING LANTERNS ARE BANNED WITHIN DYSART ET AL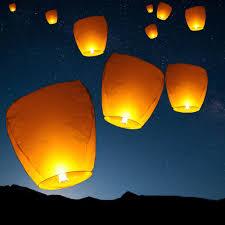 Sign Permit Application and By-Law
The Sign By-Law regulates signs and other advertising devices within the Municipality of Dysart et al. Any sign that is erected must be issued a permit before erecting or altering of a sign. Any sign that is erected or altered in contravention of this By-Law shall be removed by the Municipality at the owner's expense and the person who contravenes is guilty of an offence and upon conviction is liable to a fine under the Provincial Offences Act. For specific information on Signs, please refer to our By-Law 2022-39.
If you want to have a sign to promote your business, please apply for a Sign Permit.
Note: Please allow up to 72 hours for processing
Property Standards
Property standards complaints are generated through the Building Department and investigated by the Municipal Law Enforcement Officer. If you have concerns with property and would like more information on property standards, please download our Property Standards By-Law, or if you would like to submit a complaint, please go to our By-Law Complaint Form and an Officer will be sent to investigate.
Lottery Licensing
Lottery licences for eligible charitable and non-profit organizations are processed and tabulated through the Municipal By-Law Department. Licensed events can include raffles, bingos, 50/50, stub draws and the sale of break open tickets. The cost to have a lottery licence processed and tabulated is three (3) percent total prize value including taxes. First time applications are required to be submitted 14 days in advance of the proposed event and 7 days for a previously licensed organization. All events must adhered to the Alcohol & Gaming Commission of Ontario (AGCO) Lottery Licence Terms and Conditions. Please see AGCO website for more information.
Please visit the Lottery Licence Page for applications and more information.
Site Alteration By-Law
The Site Alteration By-law regulates all site alteration within Environmental Protection zoned lands and within 30 metres of a lake.

For More information and to submit a complaint please go to our Building and Septic Department Page.
Skateboard and Bicycle Park
The Municipality does not permit residents to use, drive or operate a bicycle on any sidewalk in the Village of Haliburton. Also the Municipality does not permit the use of skateboards, scooters, rollerblades, inline skates or other similar conveyances, devices or modes of transportation on sidewalks along Maple Avenue, Highland Street, York Street and Mountain Street. The good news is, we have a new Skate Park located off Mountain Street in the A.J. LaRue arena parking lot. For more information, please see our Skateboard and Bicycle By-Law.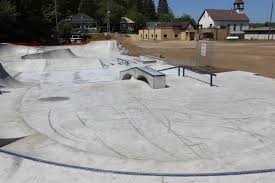 Municipal By-Laws
Here is a list of our most frequently used By-Laws for the Municipality:
- Business Licensing - Refreshment Vehicles, Tourist & Trailer Camps, Transient Traders
- Building
- Camping
- Cemetery
- Discharging of Firearm
- Deer Feeding
- Fences around Swimming Pools
- Noise
- Parking
- Parks - Public Parks, Head Lake Park
- Signs & Advertising
- Site Alteration By-Law
For By-Laws that are not found here please contact the Municipal Clerk at extension 631.
Shoreline Tree Preservation
The County of Haliburton has a By-Law that is for the governing of the removal of trees along the shorelines of our lakes. For information on this By-law please read the Shoreline Tree Preservation FAQ sheet or you can contact the County of Haliburton at 705-286-1333 and speak with the Forestry Conservation Officer.
Shoreline Preservation
The Municipality does not have a Site Alteration By-Law. This would be regulated by the Ministry of Natural Resources and Forestry. For information on Shoreline Alterations please contact The Ministry of Natural Resources and Forestry by visiting their website or calling 1-866-514-2327.
Submitting a Complaint
All complaints under a by-law must be submitted to the By-Law Department in writing, by submitting a letter or coming in to the Municipal Offices to obtain a complaint form, via email with the complainants contact information, nature of alleged complaint, where the complaint is located and return contact information if the complainant requests a response or by filling out our online Complaint Form. All personal information is collected in accordance with the Municipal Freedom of Information and Protection of Privacy Act.
Subscribe to this Page