As a resident of the Municipality of Dysart et al, you can provide input on development applications.
The following list contains the current planning applications related to larger developments in the Municipality of Dysart et all. Please contact Planning and Land Information staff to inquire about these or other applications you may be interested in.
Hot Pond Enterprises Corp.: File D08-OP-2022-011 & D14-ZB-2022-010
Studies can be made available at the municipal office upon request.

Please continue to visit this link for further information, as it becomes available related to the noted files.
Notice of License of Occupation: File L07-LO-2023-002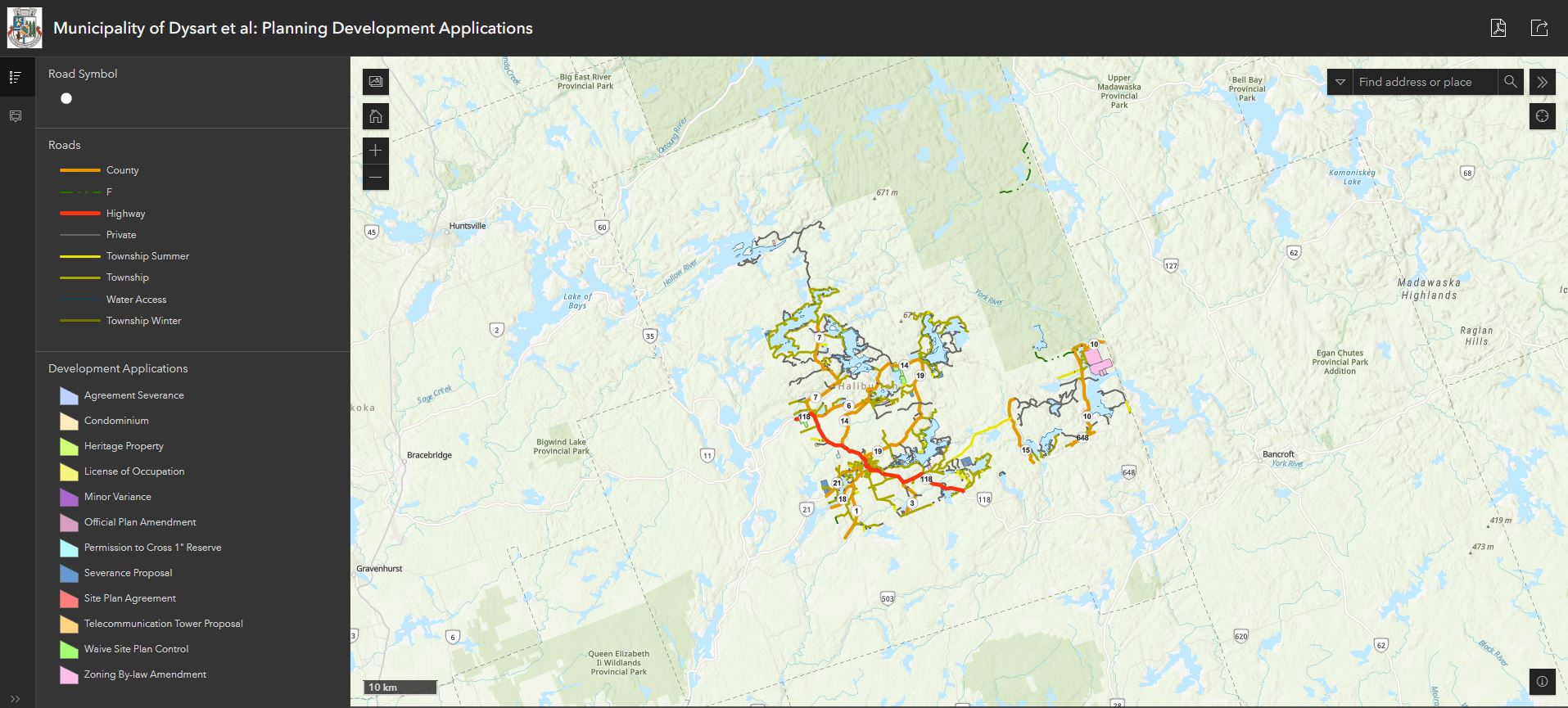 Development Application Interactive Map
This interactive maps displays all current development applications within the Municipality of Dysart et al. To view development applications search by address or roll number, then select the coloured feature.
The dialoge box on the left side will describe the type of application, application number, status and assigned stafff.
Please note: This interactive map is updated weekly. For up to date information, please email planning@dysartetal.ca
Subscribe to this Page