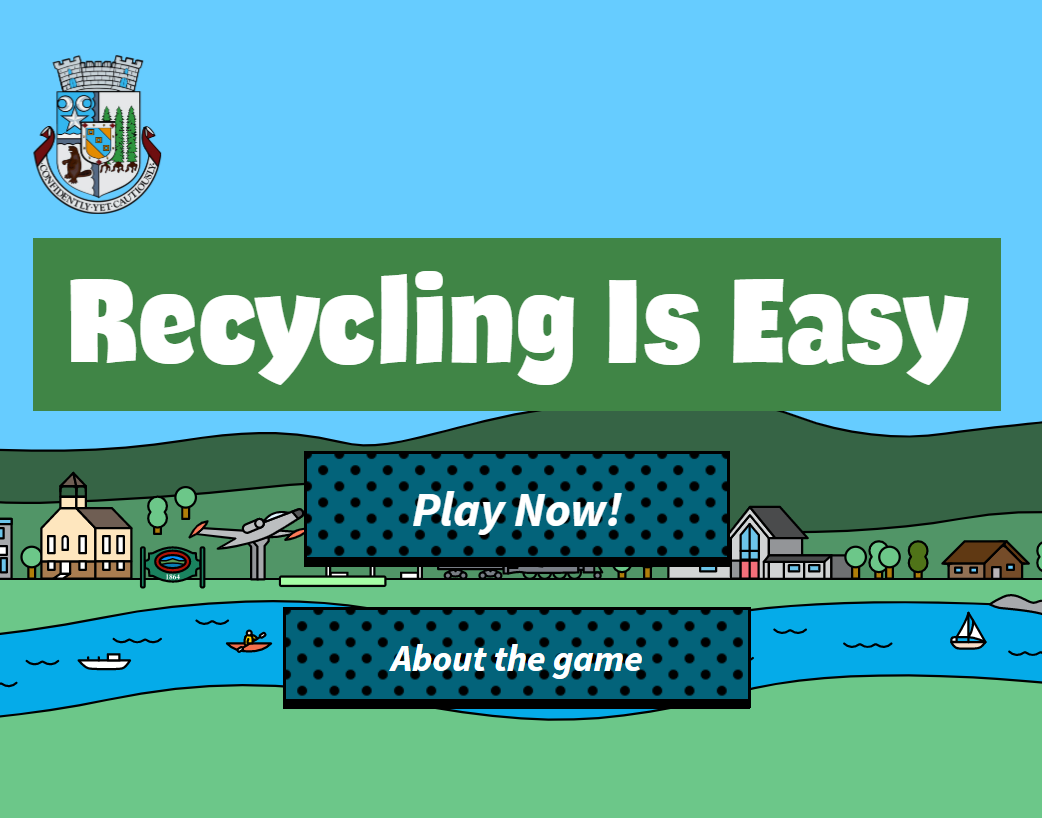 Are you a waste wizard? Put your knowledge to the test by playing the Municipality of Dysart et al's new waste sorting game! Visit www.dysartetal.ca/wastegame to play this free, interactive game!
Test your waste sorting expertise by dragging over 110 items into the correct bin. After each level of the game, users add fun items to a digital park. And after completing the fifth level of the game, you can print a certificate of achievement. The background of the game includes local Dysart landmarks. Each time you play the game, the items to be sorted change.
The waste sorting game can be accessed online using computers, laptops, and mobile devices (smartphones and tablets). Just go to www.dysartetal.ca/wastegame.
"Dysart is so excited to launch its new waste sorting game," said John Watson, Dysart's Environmental Manager. "The game is a fun way to encourage everyone to recycle right, which in turn makes our waste management programs more effective by capturing correct items for recycling, decreasing contamination, and reducing costs."
The waste sorting game was developed by ReCollect Systems Inc., a division of Routeware. ReCollect Systems is also the developer of Dysart's Waste Wizard www.dysartetal.ca/wastewizard and the Haliburton County Waste Wizard mobile app for Apple and Android devices.
While game play is anonymous, behind-the-scenes, Dysart staff can access aggregate metrics detailing number of game plays, number of completed games, average game completion time, and number of certificates printed. In addition, Dysart staff can determine which materials were frequently sorted correctly or incorrectly, which can inform future, targeted promotion and education efforts.
Dysart's waste sorting game is part of a multi-month public awareness project, "Recycling Is Easy!" funded by the Carton Council of Canada.
"The Carton Council of Canada is pleased to support the launch of Dysart's innovative, entertaining and educational waste sorting game," said Isabelle Faucher, Managing Director of the Carton Council of Canada. "The game is an element of Dysart's "Recycling Is Easy!" public awareness program which is funded by the Carton Council. The goal of the game and the campaign is to encourage positive and productive ways we can work together to achieve better carton recovery and recycling."
In Dysart, empty food and beverage cartons go in Recycling for Containers. Acceptable types of cartons include shelf-stable cartons for juice, milk, soy and grain milk, and soup and broth, and refrigerated cartons for milk, juice, cream, egg substitutes, soy and grain milk.
Subscribe to this Page