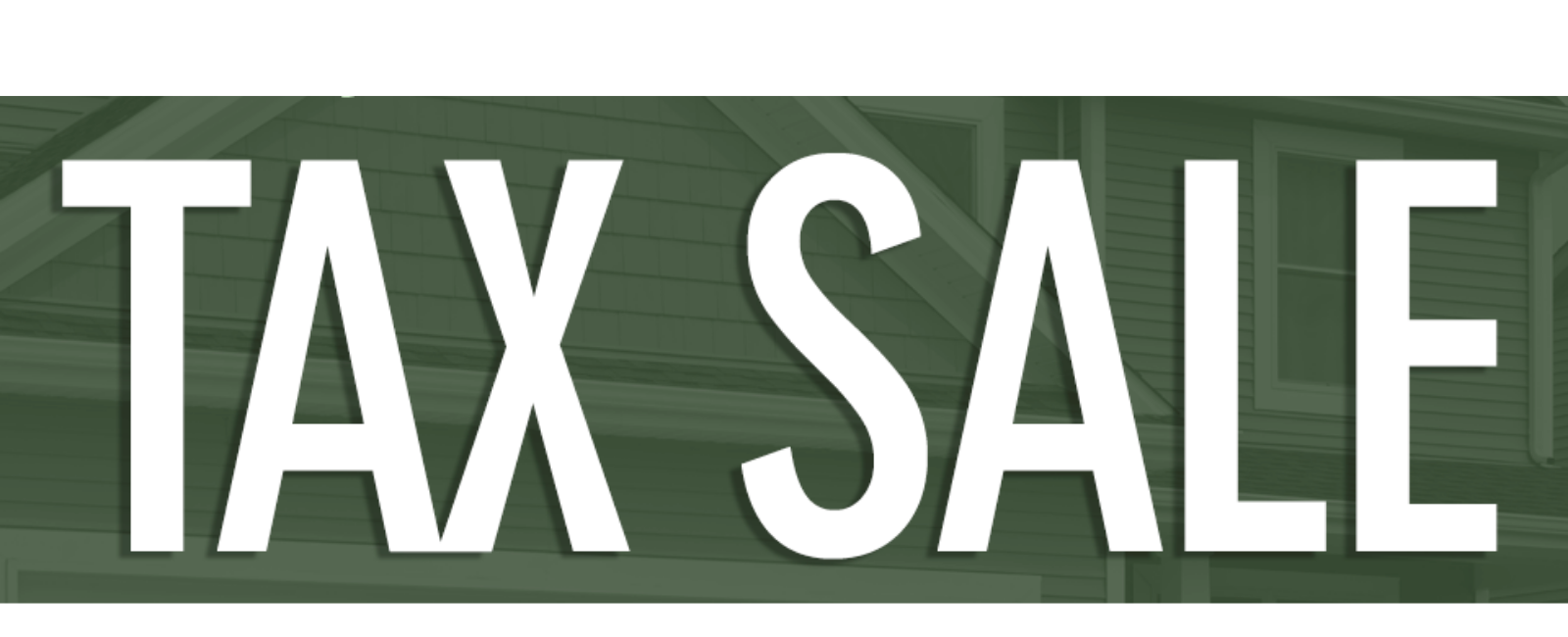 Posted on Tuesday, July 13, 2021 02:49 PM
The 2021 Dysart Tax Sale took place on July 8th, 2021 at 3:00 pm. Due to COVID-19, submitted tenders were opened virtually by Zoom Videoconference. The recording of this video can be viewed here: Click here to view the video.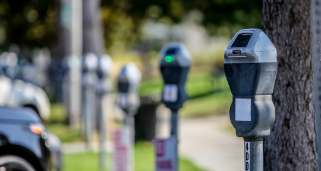 Posted on Monday, June 28, 2021 11:21 AM
Parking Ticket fines have been increased to $12 for early payment and $15 after 7 days. Please pay at the meter to avoid a ticket. Visit the Municipal By-Law Enforcement page for more details.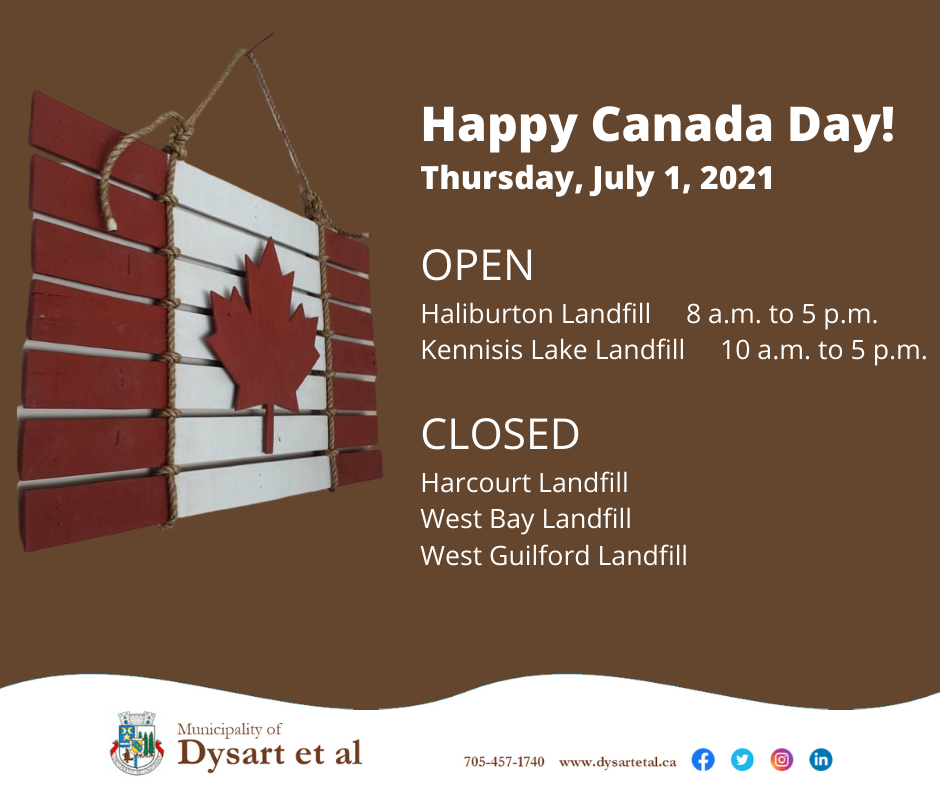 Posted on Monday, June 28, 2021 10:05 AM
Happy Canada Day!
On Thursday, July 1, 2021 the following landfills are open:
8 a.m. to 5 p.m.: Haliburton Landfill, 222 Industrial Park Road, Haliburton
10 a.m. to 5 p.m.: Kennisis Lake Landfill, 4531 Kennisis Lake Road, Haliburton
On Thursday, July 1, 2021, the following landfills are closed:
Harcourt Landfill
West Bay Landfill
West Guilford Landfill
Visit www.dysartetal.ca/waste for more information about waste management in Dysart including landfill hours and fees.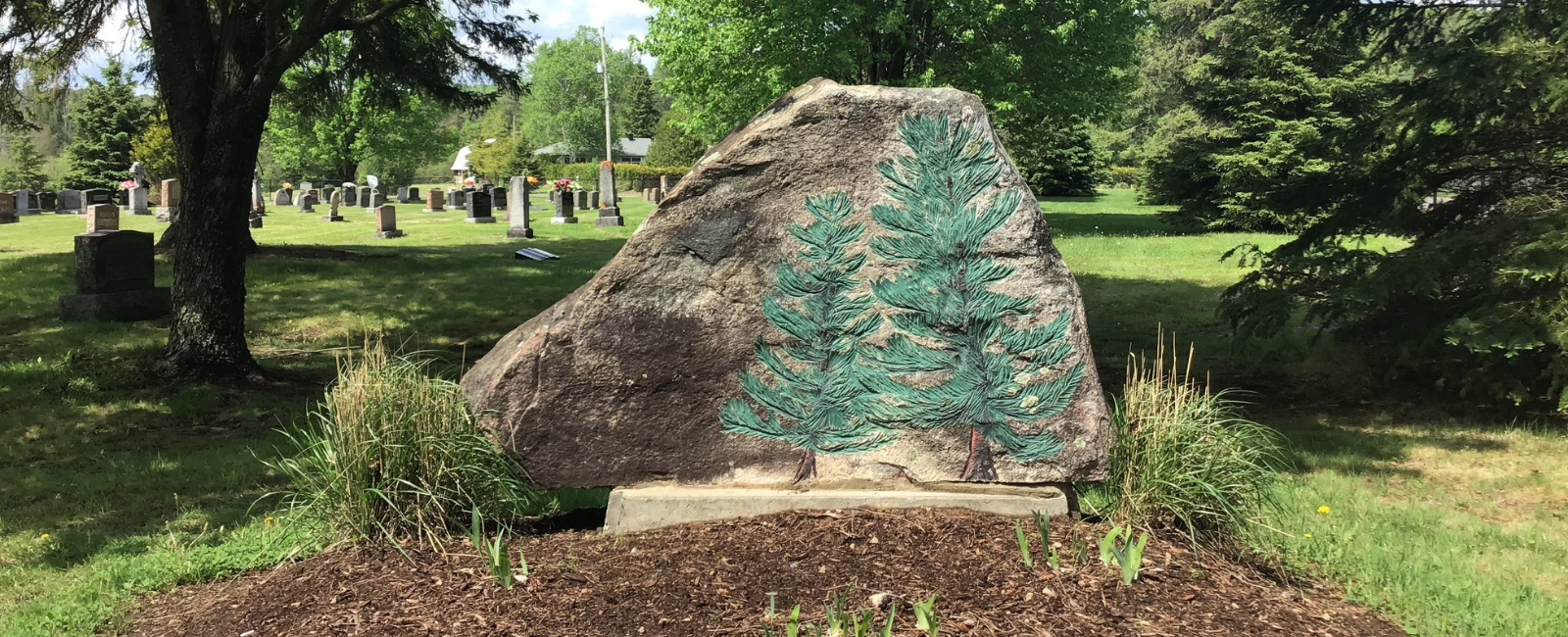 Posted on Thursday, June 10, 2021 11:54 AM
Please be advised that effective June 11, 2021 at Evergreen Cemetery, Private Interments -(without a Funeral Director) are limited to a maximum of 10 people who must be registered with the Cemetery Administrator and Interments - (using a Funeral Director) are limited to a maximum of 25 people.
* Masks and Social Distancing are required until further notice.
Thank you very much for your co-operation during these difficult times.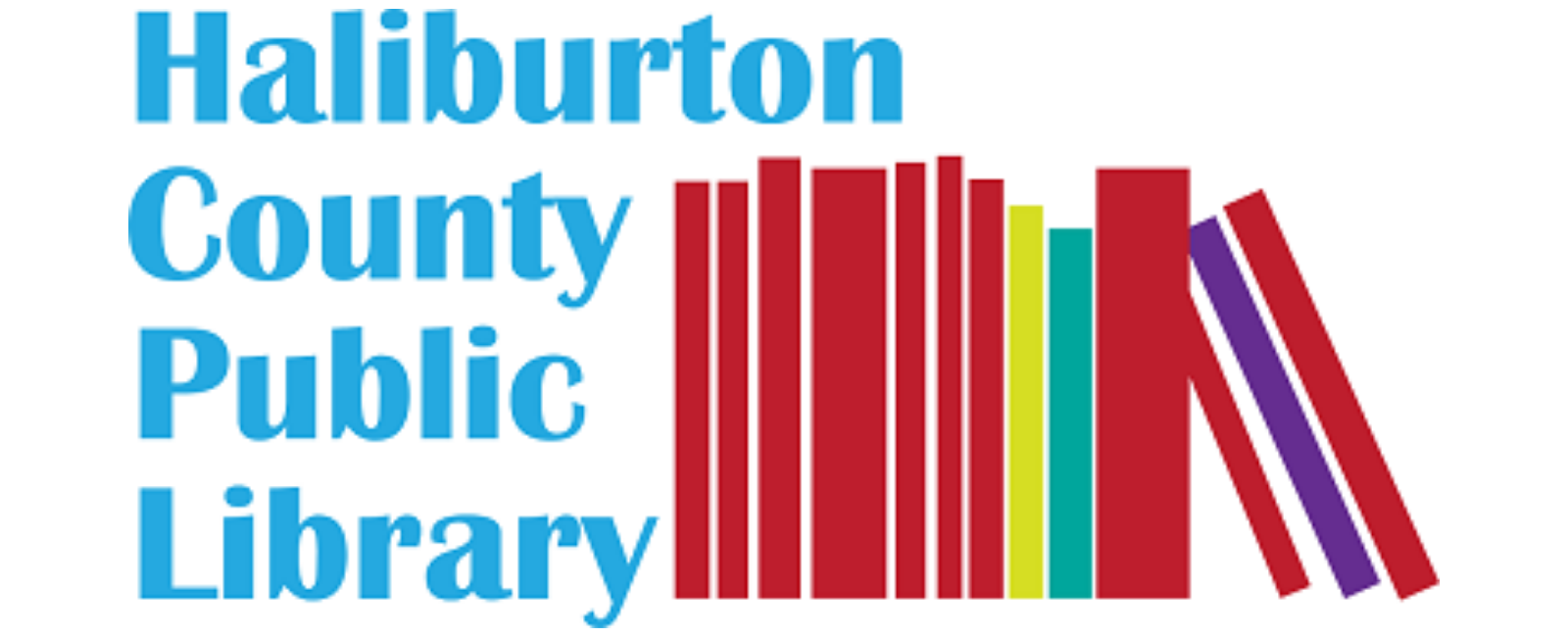 Posted on Saturday, June 05, 2021 11:32 AM
The Haliburton County Public Library is looking for your feedback!
All residents of Haliburton County are invited to complete a survey for a chance to win one of four $25 gift cards for a local restaurant.
It only takes 5 minutes to complete the questionnaire and your feedback will help us to serve the community in the most effective way.